Start the search
Find your perfect home
Promenade at New Town
Welcome to Promenade at New Town: beautiful for-rent residences set amongst the tree-lined streets, picturesque waterways, and abundant parks of New Town at St. Charles. This is not the typical apartment experience, as Promenade offers residents a menu of homes including apartments, townhomes, or detached single-family houses.
A true community in every sense of the word, New Town offers the lifestyle you are seeking, whether its tranquil serenity or energetic vibrance. Stop by Marsalas Market for a bottle of wine, salad fixings and something to put on the grill for a perfectly quiet evening at home. Or, pop into one of the four bars/restaurants to meet or make some friends, and cap the night off with some sand volleyball under the lights. New Town has so much to offer for everyone: movies & live music at the outdoor amphitheater, coffee shop, fitness center, boutique shops, Shire Lane Pool Club with a lazy river, an organic farm, a real sand beach, and so much more!
Come be a part of our communityits a charmed lifeits life at Promenade.

See how St. Louis Magazine decribes life at New Town!
The names New Town and The New Town at St. Charles are trademarks owned by NTHB (with whom we are not affiliated) and are used solely with the express permission of NTHB and may not be used or reprinted without the express written permission of NTHB.
With a wide variety of floorplans, finishes and styles, we're certain you'll find the home that best suites your lifestyle.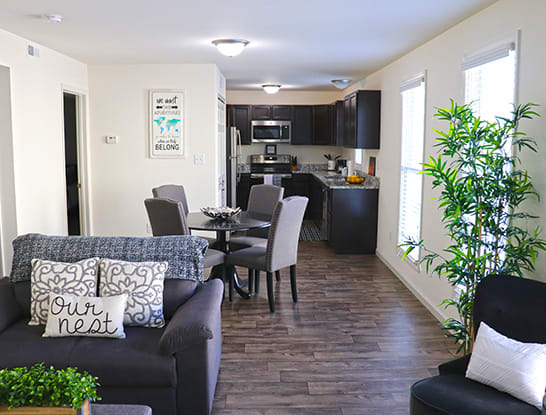 Discover a life like no other at New Town. Ample green space, outdoor recreation, dining and entertainment all at your doorstep.
YOU'VE FOUND HOME
It's a charmed life
Community Amenities
A true community
Aquatic Center with Lazy River
Restaurants & Bars
Grocery & Wine Market
Apartments Amenities
Boutique homes
Unique Floorplans & Designs
Incredible Views
Patios, Balconies, Large Porches & Garages